Fundraising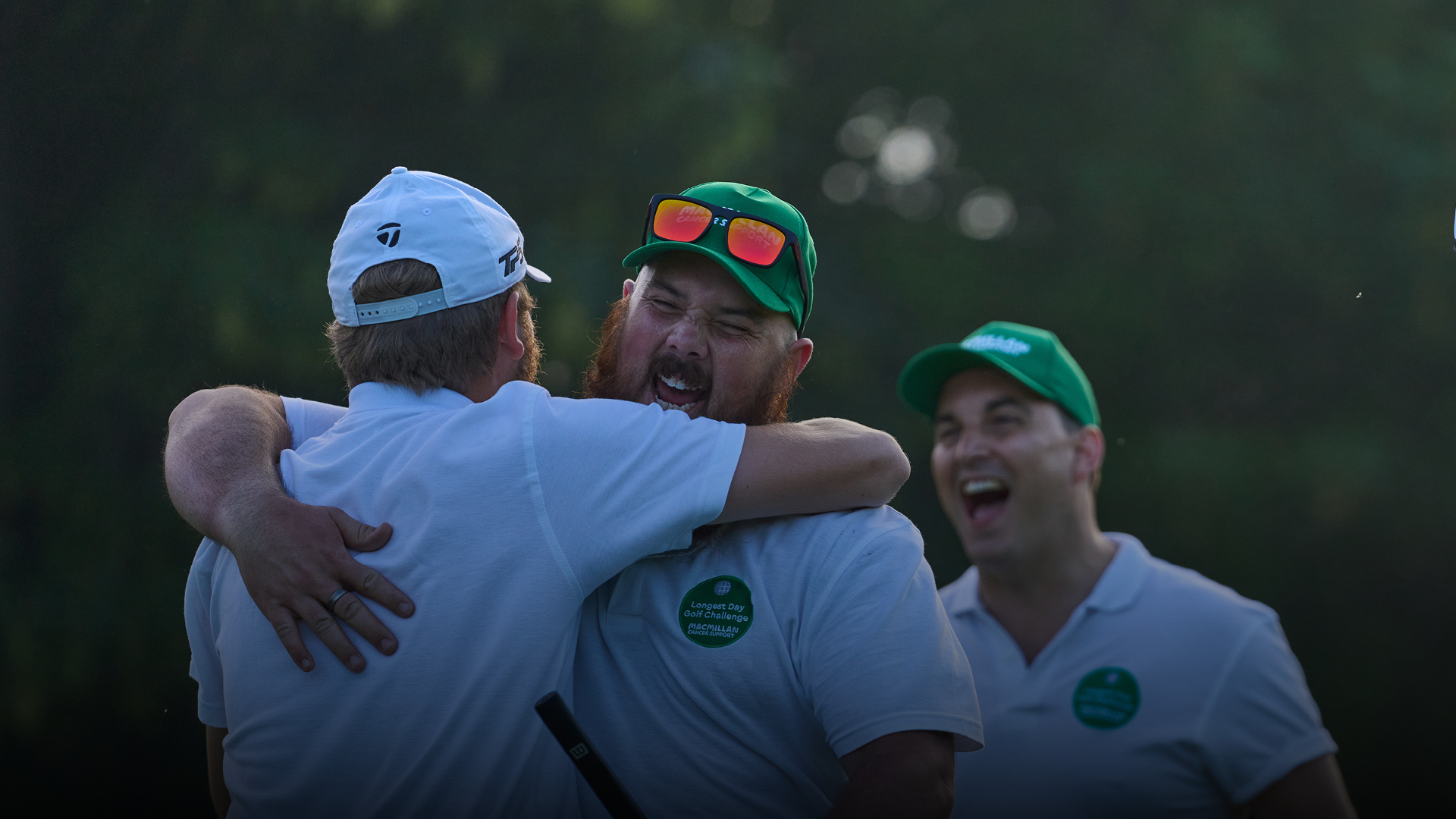 Send your donations soaring
Make your team page do the heavy lifting
Make sure you always include the URL to your team's fundraising page when asking for sponsorship from friends and family.
Make work, work
Ask your company to match your donations. Some companies have schemes where they will financially match the fundraising of an employee, up to a certain amount. It's worth enquiring!
Ask your colleagues to donate using the sponsorship form which will arrive in your pack. You can download more forms here. Make sure sponsors donating using your sponsorship form are aware that using Gift Aid means that for every £1 donated, Macmillan can claim back 25% from HMRC, so you raise 25% more.
Aim high
Besides making a massive difference to people with cancer, you could also win a place at the Finals weekend in Portugal, all expenses paid. Track your progress and check out the competition on the View Teams page. Pay all your fundraising in by 15th September 2023. Competition prize terms and conditions apply.
Ask the club
Ask your club to champion your cause. Tell them you're raising money for Macmillan Cancer Support, and they may help by reducing or waiving your green fees. Make sure they're happy for you to tee off at dawn and ask if you can play through.
Spread the word
Put up a poster in your club
Download the Longest Day Golf profile and cover images for your social media accounts.
Make your collection box and put it in the bar
Tell your local newspaper – your epic challenge is a feel-good story
Other ways to donate
Your online team page does it automatically
At a branch of NatWest, Ulster Bank or Royal Bank of Scotland using your team reference number with your cash or cheque alongside your paying-in slip
By post. Make your cheques payable to 'Macmillan Cancer Support' and send them to:

The Longest Day Golf Challenge
Macmillan Cancer Support
PO Box 791
York
YO1 0NJ

Visit the Macmillan shop
Show off your challenge with merchandise from the online shop.
The top four fundraising teams win a golfing weekend in Portugal, so make sure all your fundraising has reached us by 15 September 2023 to be in with a chance to win! Terms and conditions apply.