On the big day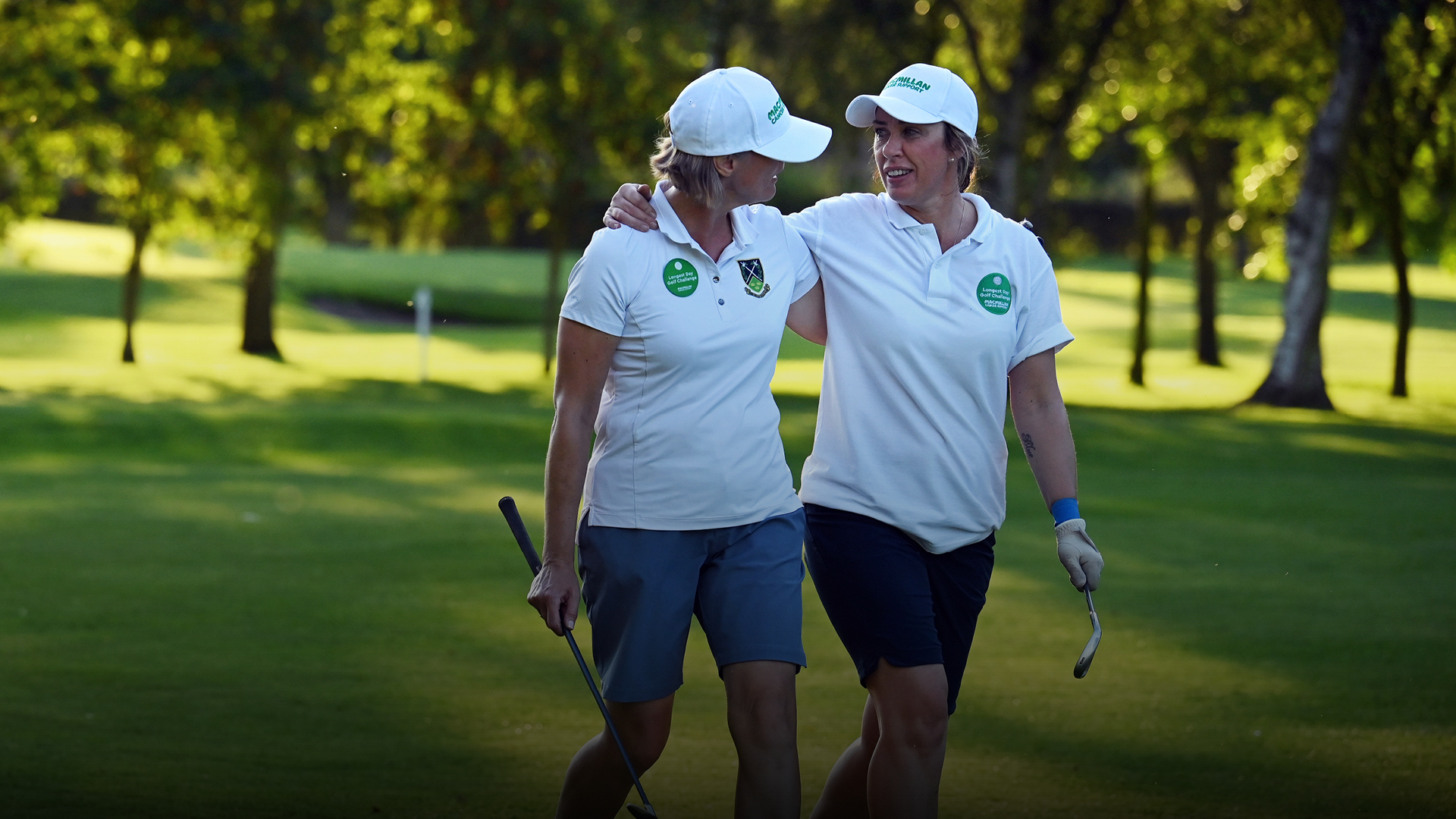 You're taking on an epic challenge and every hero needs a plan before they set off. Make sure you check out our Facebook group for any changes or updates to this year's challenge.
Don't forget
Your comfiest golf shoes – it's a lot of walking
To get an early night – you'll need it
To set your alarm - play starts at sunrise
What to wear
Anything you feel comfortable in that fits the club's rules is great. We strongly recommend you wear a hat to protect yourself from the sun.
We've got some great Macmillan branded golf clothing and we'd be honoured if you and your team of heroes wore it. You can check out our golf range here.
All profits from our golf range go towards supporting people living with cancer.
What to bring
Your trusty woods, irons and putter, plus:
Sunblock
Waterproofs
A towel
Spare socks
Something warm
Water bottle
Vaseline – to help prevent chafing
Sweatbands
Sunglasses
Blister kit – just in case
as well as spare balls, tees, pens and pencils.
How to last all day
Tips to help you keep going when the going gets tough.
1. Make the most of the time
Start as early as you can
Play off forward tees
Leave lost balls
Let whoever's ready go first
2. Stay cool and hydrated
Drink at least one bottle of water per round.

Have a shower at the half way point.
3. Protect yourself from the sun
Wear suncream and a hat even if it isn't sunny.
4. Pack in the snacks
Keep energy levels high – nothing too sugary or you'll crash.
5. Banish blisters
And chafing. Use Vaseline to protect vulnerable bits and pack a blister kit.
Pace of play
Play at a good pace and be ready to play. Leave your bags where it's easy to move on quickly. Ask any groups ahead if you can play through.
How to score
You'll need your scorecards and pencils.
To work out your team's total for each round:
Add up the best two Stableford scores for each hole
Include the full handicap allowance
Then add up your scores from each round to get your grand total.